This has been the year of least reading to date. Well, that is not entirely accurate. It is the school year of least reading to date. Looking through my book list in my journal, I discovered I have finished a grand total of ONE book since school started in August. That includes Christmas vacation. And February and April.
So, as I sit on the beach at our annual week away, here is how I hope to remedy this situation:
[only barely started, so no blurbs yet…]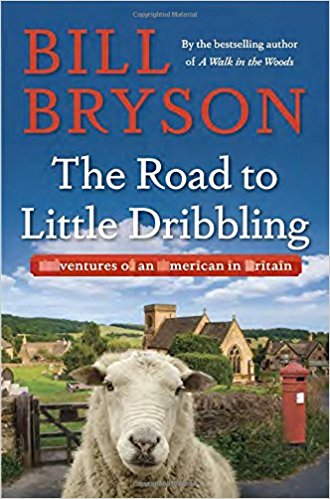 Read. Decent, but I prefer almost anything else I've read from Bryson. Felt really gimmicky.
Read. Good. I like Kingsolver's voice in this (it's her first published novel, actually). May not be worth keeping on my shelf…we'll see when I move.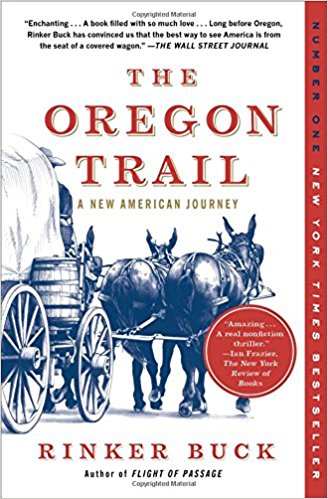 And these are what will keep me from accomplishing the above:
There's beauty in all reading (and learning), but summer feels like the time for a little bit lighter enjoyment…
2017
Commonwealth — Ann Patchett
The Bean Trees — Barbara Kingsolver
The Road to Little Dribbling — Bill Bryson
Upstream — by Mary Oliver
2016:
Searching for Sunday — Rachel Held Evans
Yes Please — Amy Poehler
Ariel's Gift — Erica Wagner
What Do Women Want? –Daniel Bergner

A Field Guide to Getting Lost — Rebecca Solnit
The Sexual Self — Avodah K. Offit

He — Robert A. Johnson
The Enlarged Heart — Cynthia Zoran
The Road to Character — David Brooks
Tips from the Top — Kreigh Knerr
The Giver — Lois Lowry
Pastrix — Nadia Bolz-Weber
Wise Blood — Flannery O'Connor
Ariel — Sylvia Plath
A Tree Grows in Brooklyn – -Betty Smith
Far From the Madding Crowd — Thomas Hardy
Colossus — Sylvia Plath
White Noise — Don DeLillo
Gut Feelings: The Intelligence of the Unconscious — Gerd Gigerenzer
Housekeeping — Marilynne Robinson
2015
Just Love: A Framework for Christian Sexual Ethics — Margaret Farley
Trail of the Lonesome Pine — John Fox, Jr.
We Should All Be Feminists
Something Borrowed — Emily Griffin
The Count of Monte Cristo — Alexandre Dumas
Every Good Endeavor — Tim Keller
Selected Poems Vol. I — Mary Oliver
This is the Story of a Happy Marriage — Ann Patchett
The Opposite of Loneliness — Marina Keegan
Selected Poems of Mary Oliver, Vol. I — Mary Oliver
Bucking the Sarge – Christopher Paul Curtis
The Rules of Survival – by Nancy Werlin
For the Living and the Dead – Tomas Transtromer
Speak – -Laurie Halse Anderson
Monster — Walter Dean Myers
Bread and Roses, Too — Katherine Patterson
Brown Girl Dreaming — Jacqueline Woodson
The Outsiders — S. E. Hinton
Small Victories: Spotting Improbable Moments of Grace — Anne Lamott
2014
The Bell Jar — Sylvia Plath
Every Riven Thing — Christian Wiman
The Book Thief — Markus Zusak
Ambition and Survival — Christian Wiman
Teach Us to Want — Jen Pollock Michel
We'll Always Have Paris — Jennifer Coburn
The Orchard: A Memoir — Adelle Crockett Robertson
Dirty Love — Andre Dubus III
Townie — Andre Dubus III
Percy Jackson: Sea of Monsters — Rick Riordan
Help, Thanks, Wow — Anne Lamott
A Marker to Measure Drift — Alexander Maksik
2013
My Bright Abyss — Christian Wiman
Percy Jackson — The Lightning Thief – Rick Riordan
Sea at Truro– Nancy WIllard
84 Charing Cross Road — Helene Hanff
Fidelity — Wendell Berry
Selected Poems — Tomas Transtromer
Rules of Civility — Amor Towles
Real Sex — Lauren Winner
What Americans Really Believe — Rodney Stark
Bridget Jones's Diary — Helen Fielding
Mouth of Fire, Breath of Dreams
Prodigal Summer — Barbara Kingsolver
Extremely Loud and Incredibly Close — Jonathan Saffran Foer
Hateship, Friendship, Courtship, Loveship, Marriage — Alice Munro
tiny beautiful things — Cheryl Strayed
Is Everyone Hanging Out Without Me? — Mindy Kaling
Blink — Malcolm Gladwell
Are Women Human?  — Dorothy L. Sayers
2012
Wild — Cheryl Strayed
Does This Church Make Me Look Fat? — Rhoda Janzen
Circling to the Center — Susan M. Tiberghien
Imperfect Birds — Anne Lamott
The Alchemist — Paulo Coelho
Bel Canto — Ann Patchett
Book of Common Prayer — Joan Didion
Slouching Towards Bethlehem — Joan Didion
The Year of Magical Thinking — Joan Didion
Blue Nights — Joan Didion
The Dirty Life — Kristin Kimball
The Four Loves — C. S. Lewis
Surprised by Joy — C. S. Lewis
Stiffed — Susan Faludi
Cinderella Ate My Daughter — Peggy Orenstein
I'm a Stranger Here Myself — Bill Bryson
Save
Save
Save
Save